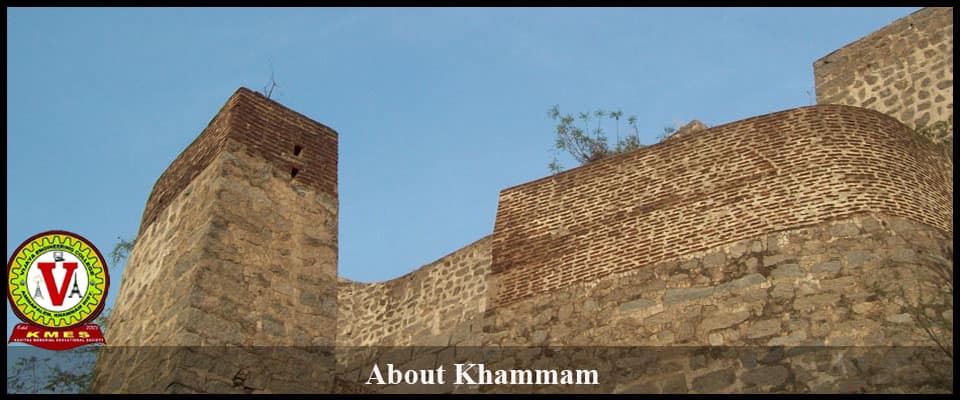 About Khammam
Khammam is an important city in Telangana State, and it is well known for the historical, social, political and cultural aspects. The main highlight of this city is the excellent literacy rate, which is very high than the entire state.
Located at an elevation of 107m, Khammam is situated in an area of 25.5 sq. km. The total population of the city stands at 1.85 lakhs, while more than 50% of them are females. The name "Khammam" is derived from the Narasimhaswami Temple, since the vertical pillar under it is known as 'Khambam' and the location is named as Khambam Mettu, which is later converted to Khammampet and then, Khammam.
Climate
The climate of Khammam city is typical Indian, with the summers displaying the intensity of the sun, and rainy seasons which feature moderate to heavy rainfall. In the recent heat wave across India in the summer, Khammam had registered as high as 48°C. But the annual rainfall is quite good, and it is even better than all of the other parts of the state.
Education
The Khammam people value education a lot, and this is the main reason for the exceptional literacy rate in the city. It has 81.7% literacy rate, while the entire Telangana State represents only 67.4%. Due to the emphasis on education, a number of engineering, medical, PG and degree colleges have forayed into the city.
Employment
Khammam is the hub for many small, medium and large scale industries, but it falls short in the IT sector. The students who complete engineering or medicine here, usually look out for the job prospects in the state's capital, Hyderabad. But it is rich in other industries, including agro based, chemicals, etc. The cost and quality of living is very decent in this city.
The fact that Khammam is well connected to the other parts of the state and neighboring states as well, improves the inter-state trades and exchange of technology, which boosts the employment and education in this region.