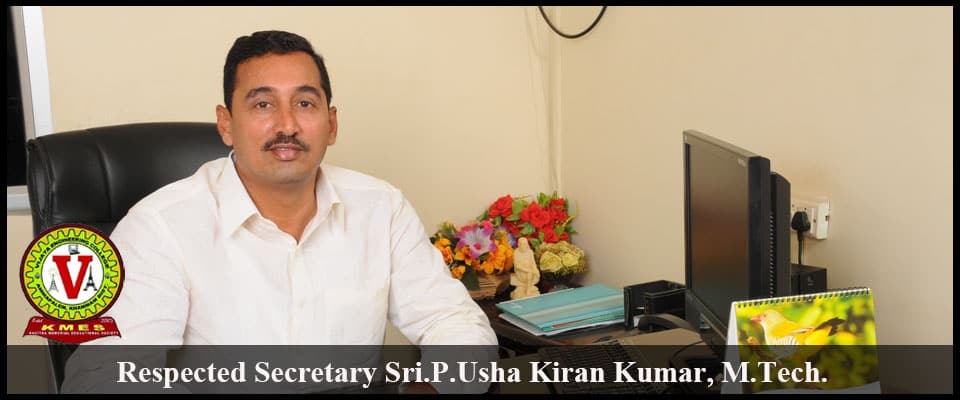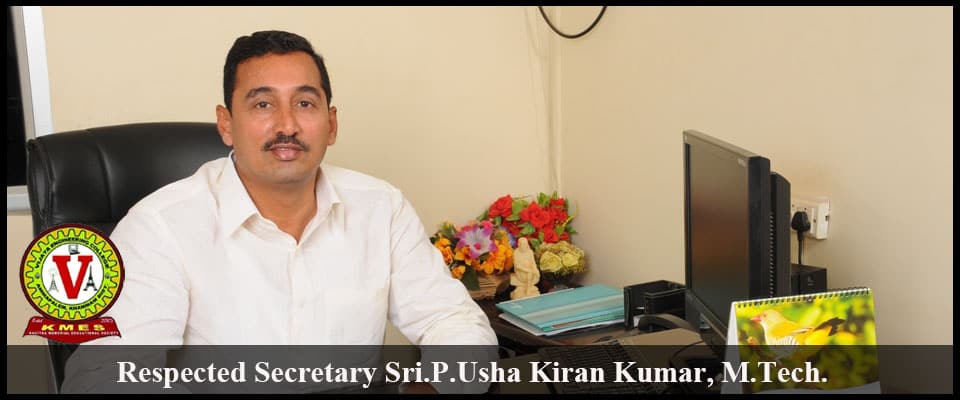 The greatness of American engineering education is not just due to the excellence and efficiency of the ivy league institutions like MIT, Harvard and Cal tech. Even the small and comparatively unknown universities such as Howard or Villa nova strive to impart quality education at par with any of the renowned institutions.
Likewise, VIJAYA hopes to compete respectably with the premier institutions in the state. With Sri P. Usha Kiran Kumar at the helm, we are certain that we would very soon accomplish that goal. Though a modest and humble person by nature, he is ambitious in his dreams for our institutions and always strives to do something beneficial to the institutions. A peep into the deeper recesses of his personality shows us a restless spirit housed in a tranquil mind.
Chairman's Message :
We are heading towards a value based education and establishing our every institution as an ideal place to learn and know where one's knowledge can be applied effectively.The success of VIJAYA lies in the collective effort of stakeholders,faculty and mentors backed by determination of our students and undeterred belief of their parents.
I wish and invite the students and staff "All the Best" on behalf of Vijaya Engineering College