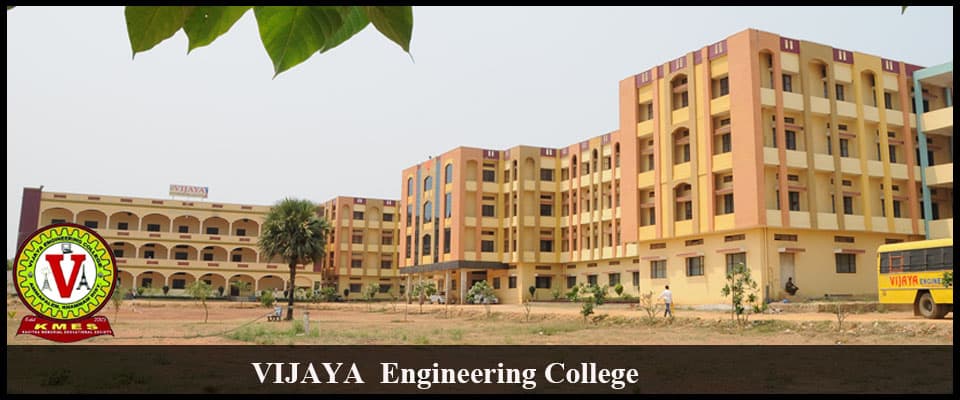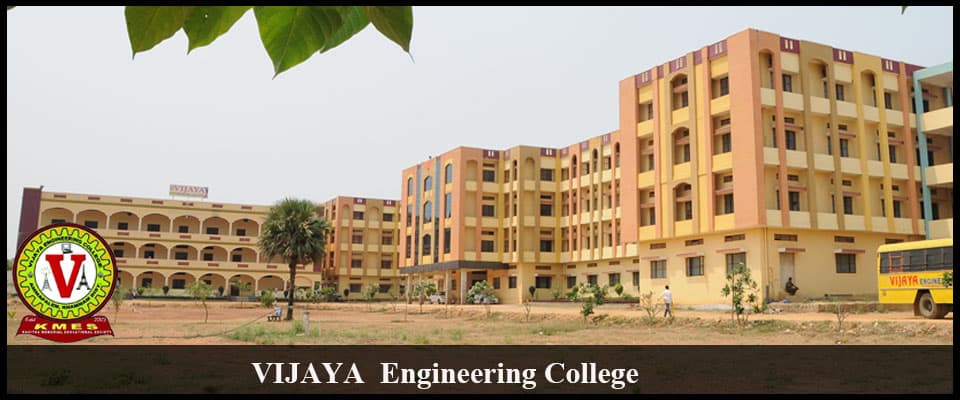 Why Vijaya A renowned Top engineering college in Khammam
Vijaya Engineering College is very popular in Khammam District, for the exceptional education and amenities provided at our campus. The relentless pursuit in achieving tremendous standards, has made us the trusted name in the education and student circles.
We provide excellent classroom experience for the students, by offering them with comfortable environment and talented lecturers. This enables them to understand the concepts well, which can improve their grip on the engineering subjects. The teaching staff are always ready to clear any doubts of the students, and help them achieve perfection in the subjects.
The approach for practical sessions in Vijaya is unique too, by providing the students with viable interactions with the lecturers and lab personnel, which enables them to perform the practical sessions with more involvement. In addition to the academic projects, we also emphasize on the student involvement in research and development activities, which can benefit the students very much.
To assist the students effectively, in their journey to the pinnacles of the successful careers, we provide the latest and advanced infrastructure, so that they can utilize these amenities in attaining success in their quests.
On top of these features, we provide campus placements for our students, to help them immensely in reaching their career goals quickly than they have ever dreamt of. Our campus is the favorite place for the top companies to hire employees into their offices. The pay scales are very high and these jobs also provide excellent growth scope for our graduate students.