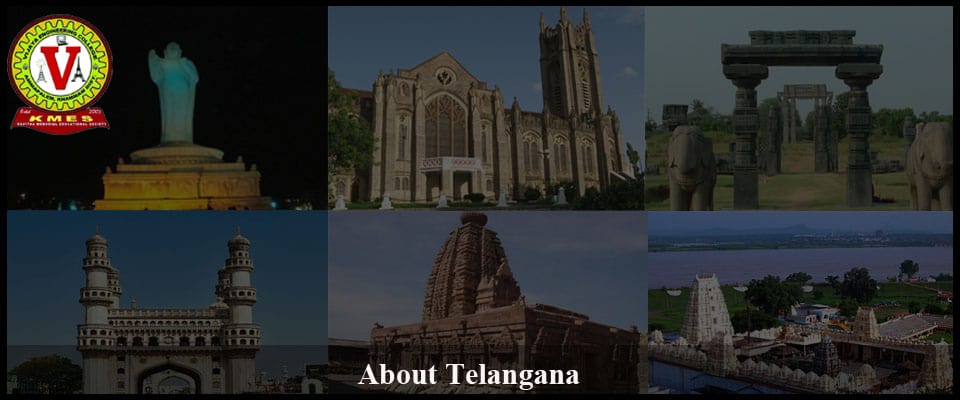 About Telangana
Telangana is the twelfth biggest state in India, which was formed on 2nd June 2014, after the democratic division from the erstwhile Andhra Pradesh state. With the well-known and mighty Hyderabad as its capital, the state has a wider scope of development prospects.
The state also features a rich heritage, with many renowned dynasties and rulers dominating the region. The history dates back to "Satavahanas", and after them, many rulers have reigned in this region, the most famous one being the "Kakatiya" dyanasty. Telangana saw a golden era during this rule, but after the kingdom was lost to Muhammad Bin Tughluq in 1323 AD, there were drastic changes in the region.
Telangana has references to rich Hindu and Muslim heritage, which is clearly evident in many parts of the state. Spanning over 1.5 Lakh Sq km, and with a population of 3.52 Crores, the state plays a prominent role in the country.
Climate
The climate of Telangana state is semi-arid, even though there are two major rivers, Godavari and Krishna, and some small rivers, like Manjeera, Musi, etc. The rainfall ranges from low to medium, and the summers can pose high end temperature of about 42°C on average.
Education
There are prestigious institutions for all streams in the state's capital, Hyderabad. Undoubtedly, it is the best place for pursuing education in the entire state. Other prominent education centers are Warangal, Khammam, etc. The literacy rate of the state is 67.2%, while the highest is in Hyderabad with 81%.
Employment
Hyderabad is the prime hub for employment, predominantly for IT, Medical and Chemical sectors. The IT hub, Hi-Tech City eludes world class infrastructure, and it houses the offices of all global software companies, like Google, IBM, etc. The electrical, electronics, mechanical, and other engineering firms are located in the industrial circles, like Cherlapally, Jeedimetla, etc. Big firms, like ECIL, BHEL, DRDO, etc. are also located in Hyderabad. Different types of agro based and chemical industries are prevalent in the other parts of Telangana. Hence the job prospects are huge in the state.