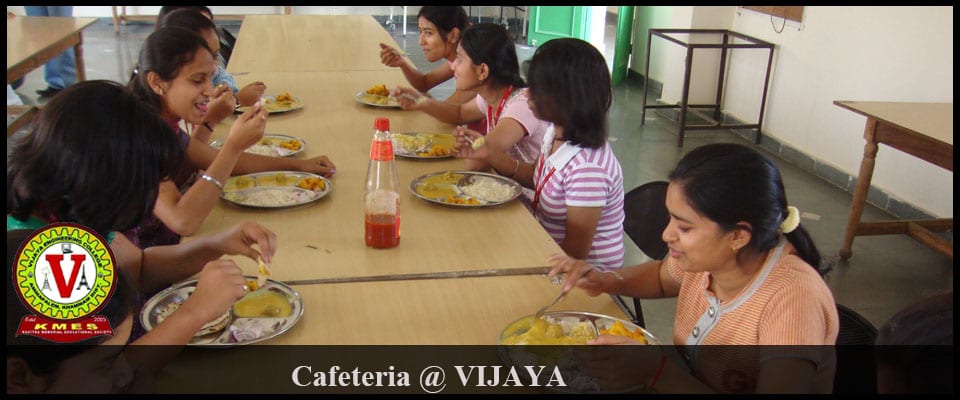 Cafeteria
Vijaya's cafeteria provides excellent service to the students, by offering them with healthy and tasty dishes. Our chefs are highly knowledgeable and experienced, and they spruce up the dishes with new blends every time.
We emphasize on the quality of the food served to our students, and also, take every bit of care to maintain the cleanliness of the surroundings of the cafeteria. Since, both of these aspects are crucial for the health of the students, we maintain impeccable standards, tnpds and this is precisely the reason for the students and parents to trust and enjoy the food at our cafeteria.
In addition to the food, we also provide excellent amenities, so that our students can enjoy with their friends while having their food, and also relax in their leisure time.